MTB
MTB News
Video: AVID - Chasing Trail Curtis Keene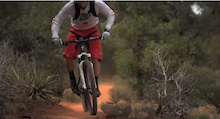 Curtis gets after it in Sedona.
To The Point - Rake and Trail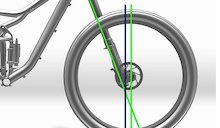 Cannondale's Murray Washburn explains how rake and trail impact a bike's handling.<br /><br /><i>To the Point is a new series of articles that explains the ins and outs of your bike every Tuesday.</i>
( Photos: 2, Comments: 60 )
Video: Whistler Mountain Bike Park Opening Weekend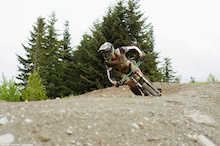 Opening weekend means big bikes, lots of hero dirt, old friends riding together once again, and of course our man on the ground Brett Tippie, wringing out every last drop of Whistler Bike Park flavour.
( Photos: 14, Comments: 124 )
Video: Jarrett Moore - Doggin' It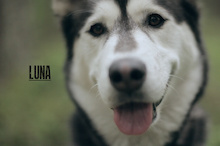 Dogs make riding and life in general better.
( Comments: 57 )
Enduro World Series Round One: Punta Ala, Jerome Clementz's Race

We follow Jerome Clementz through race day at the Enduro World Series.
( Photos: 22, Comments: 53 )
Superenduro PRO2 Punta Ala: Enduro World Series 1 - Fabien Barel wins!

Re-live this weekend's Enduro World Series race with the official Superenduro video of the race.
( Photos: 8, Comments: 16 )
Video: Red Bull Berg Line Edit - iXS Dirtmasters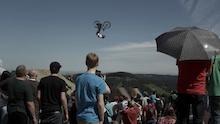 Here's another look at some of the action from the finals on Sunday in Winterberg.
( Comments: 9 )
NW Cup Round 3 - Race Day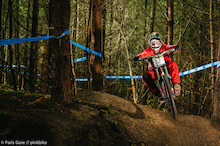 Aaron Gwin takes the win for the pro men, and Jill Kintner continues her downhill domination.
( Photos: 29, Comments: 52 )
Jared Graves - Rider Journal - EWS 1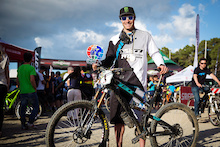 Jared Graves needs no introduction. He's been at the top of the sport in several disciplines for over a decade (4x World Champion, multiple 4x World Cup overall championships, has hit the World Cup podium in DH, and was an Olympian in BMX). This season, he decided to turn his focus to Enduro.
( Photos: 14, Comments: 22 )
Video: Enduro World Series Round One, Punta Ala

All the action from this weekend's first Enduro World Series race at Punta Ala in Tuscany!
( Comments: 48 )